Kate Bither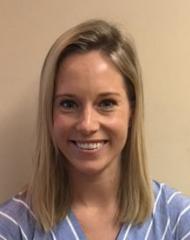 Kate Bither, M.S. CCC-SLP
Kate earned her masters degree in speech language pathology at Columbia University. As a seasoned speech-language pathologist, Kate has worked in variety of settings such as private practice, schools, rehabilitation and medical settings. Most currently, in addition to her time at DP, Kate is on the pediatric acute care team and pediatric feeding/swallowing team at NYU/Rusk Rehab. Additionally, Kate serves as adjunct professor for master's level students at Columbia University, Teachers College.
Kate has taught the course Language Disorders in Children at Teachers College, and guest lectured on a variety of topics within speech and language. With Kate's varied clinical experiences, she has developed expertise in the areas of executive functioning, early literacy acquisition, reading/language comprehension, early language development, school age language development, social communication, apraxia, and speech articulation. Additionally, Kate has advanced training and expertise in the area of infant/pediatric feeding and swallowing. Kate has been trained in LindaMood Bell comprehension program, social thinking methodologies, and various apraxia intervention methods.
Kate's career began teaching 6th grade through Teach for America and her passion for teaching has continued as she educates across the age span from infants to graduate students to parents. Her experience in the both education and the medical field has made her passionate about creating functional, generalizable goals and has emphasized the importance of parent/family involvement in order to meet those goals.