Emily Thomas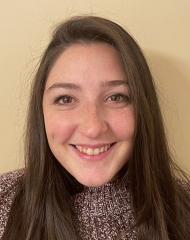 Emily Thomas M.S. CCC-SLP
Emily Thomas obtained her Masters degree in speech and language pathology from Columbia University, Teachers College. Prior to pursuing her graduate degree, Emily worked at Dramatic Pragmatics as an assistant, obtaining hands-on clinical training within our practice as she started her career.  
After graduating, Emily worked as a Speech Language Pathologist in a NYC practice and an NYC school, treating children with a variety of speech and language difficulties from Autism Spectrum Disorders to language and learning disabilities. She also gained clinical experience at Weill Cornell Medical Center where she treated clients with voice, craniofacial, motor speech and fluency disorders.  
Emily's strength is her broad base of knowledge, and her ability to meticulously research and plan for each individual child with results-driven intervention. Emily is well versed in therapeutic strategies ranging from early intervention for the preschooler to providing curriculum based therapy with the school age child. She also has vast experience providing intervention for the pre-teen and adolescent population, using students' interests to motivate and engage them through the learning process.  She has worked with children and adolescents with language and learning disabilities, autism spectrum disorders, pragmatic language disorders, apraxia of speech, executive functioning difficulties, receptive and expressive language delays, fluency disorders and articulation disorders. Her professionalism, easy going personality and strong clinical skills are what make Emily so well-respected by parents and professionals.