Amanda Tighe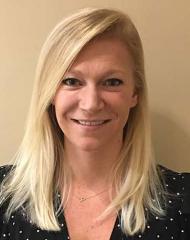 As a full-time speech- language pathologist, Amanda brings a wide knowledge base and clinical expertise in treatment of various speech language disorders. Prior to pursuing a career in speech language pathology, Amanda was employed by TheraCare in Early Intervention developing IFSP's and treatment programs for children under three years of age and as a Service Coordinator. After working collaboratively with parents and professionals and recognizing significant progress in children after their therapeutic intervention, Amanda obtained her Masters in Communication Disorders from Mercy College as well as a certificate from New York Medical College in the Special Healthcare Needs of Children.
As an Alpha Eta National Scholastic Honors Society Member, Amanda was selected to train with one of the members/authors of the Social Thinking team at Einstein in the Bronx. Amanda possesses not only a love of children, but a specific expertise and passion for pragmatic language, receptive and expressive language and written language. Her ability to meticulously design and deliver individualized treatment plans spanning the ages of two through seventeen is highly regarded and appreciated by parents!
Additional training includes Windward's Teaching Institute's Multi -sensory Reading Instruction as well as having taken continuing education in Service Coordination Training for Connecticut's Birth to Three System.
Amanda has experience treating a wide range of communication impairments including autism spectrum disorders, receptive and expressive language delay/disorder, written language disorders, articulation/phonological disorders, AAC and deficits in executive functioning.